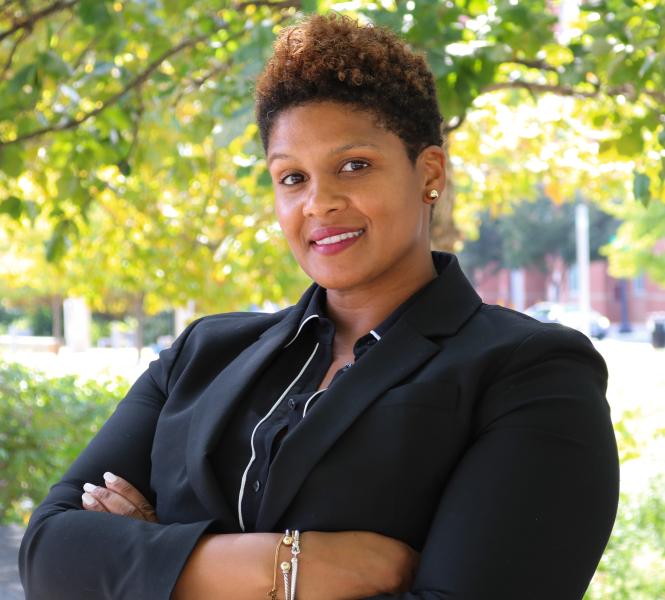 Tiffany Crowe, Director of the Department of Licensing and Consumer Protection (DLCP)
Tiffany Crowe's confirmation as the permanent Director of the Department of Licensing and Consumer Protection (DLCP) was met with resounding approval by The Council of the Committee on Public Works and Operations on November 7, 2023. Her journey in this role commenced when Mayor Muriel Bowser first appointed her as the Acting Director on September 7, 2023.
Director Crowe is a long-serving public administrator with over a decade of leadership experience in operations, human resources, and systems. From 2012 to 2019, she served as Senior Advisor and Counsel to the Associate Director of Supervision, Enforcement, and Fair Lending at the Consumer Financial Protection Bureau. In this role, she provided guidance to the Associate Director and senior staff on operational, legal, and strategic matters.
Director Crowe also worked as a Senior Advisor in the Office of Market Intelligence at the Securities and Exchange Commission. From 2019 to 2021, Director Crowe served as the Chief Operating Officer and Chief Administrative Officer of the Department of Consumer and Regulatory Affairs where she helped build the agency's data and performance team, focusing on recurrent and on-demand reporting and transparent performance management and established the agency's Consumer Protection Unit. Director Crowe recently served as an Associate Chief Technology Officer at OCTO, where her team focused on the District's critical enterprise applications, including procurement, human resources, messaging, and IT service request platforms.